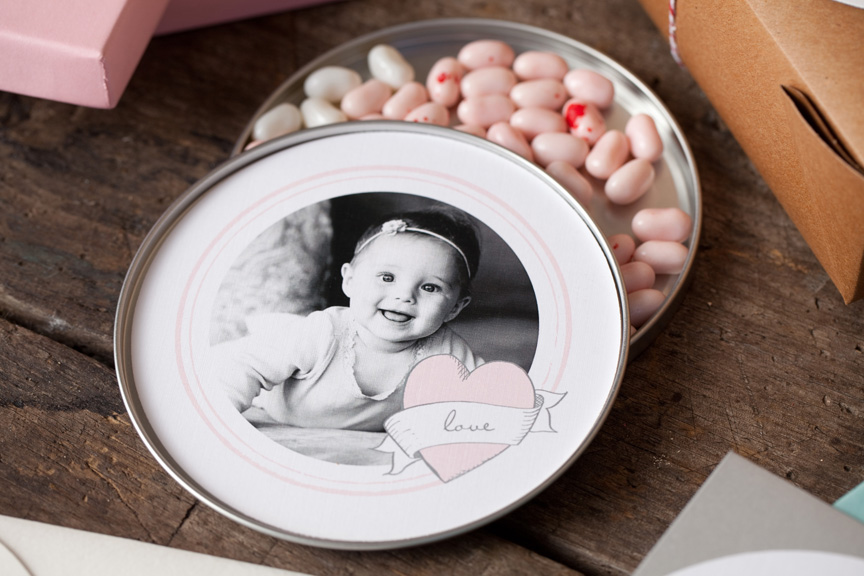 Valentine's Day is such a fun holiday for kids! Since I know a lot of my readers are mom's and photographers I thought it would be fun to show you how you could use my Valentine's Day templates not only for your clients, but for your own kids as well! Whether it's a simple 5x7 card, a wallet print used as a gift tag, a sticker placed on a treat bag, or a circle card adhered to a treat box using some fun Japanese tape...these are all fun and simple ways for your clients and/or kids to send Valentine's Day wishes to friends and family!
In the image shown at the top of this post I simply lined a 5 in. diameter cd tin with jelly beans and placed the circle card on top of the jelly beans. You could also adhere the card to the top of the cd tin using Japanese tape to seal the tin! The card featured in that photo is from the Circle Valentine's collection.
Another card from the Circle Valentine's collection is shown below is adhered to a box with some Japanese tape. Fill the box with chocolates, conversation hearts, stickers, a gift card, etc... This would be a sweet gift Valentine's Day gift for a neighbor, grandparent or teacher!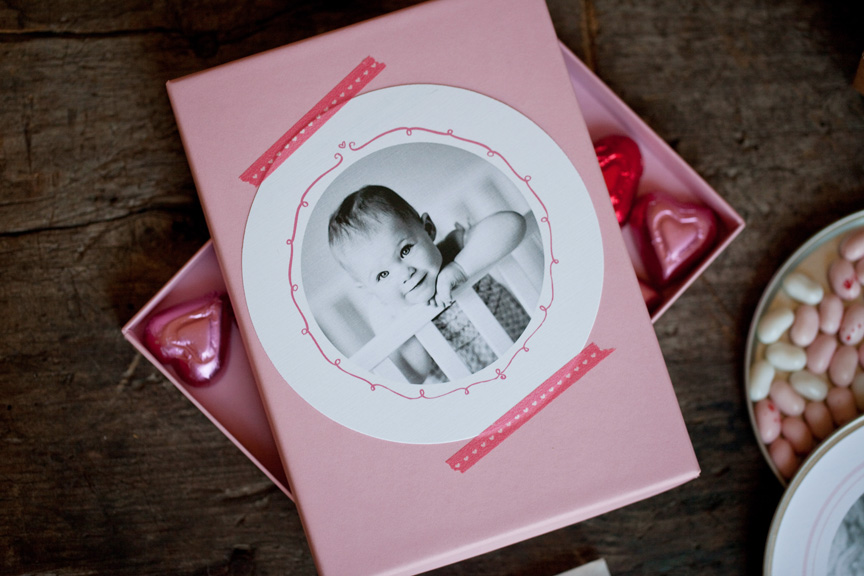 If your child takes Valentine's treats to school use a fun, personalized circle sticker to seal the candy bag! This design is also from the Circle Valentine's collection.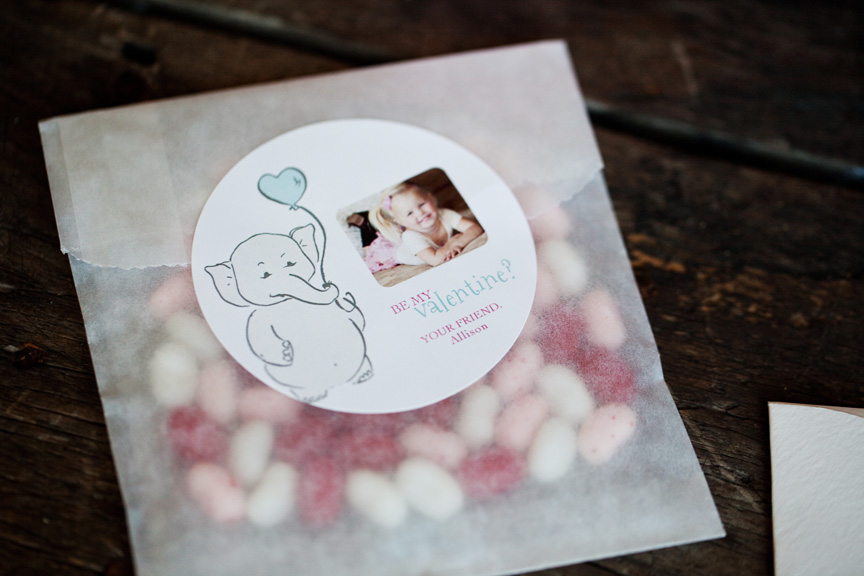 Another idea is to attach a bag of candy to one of the designs from the Critterkins Valentine's Card set!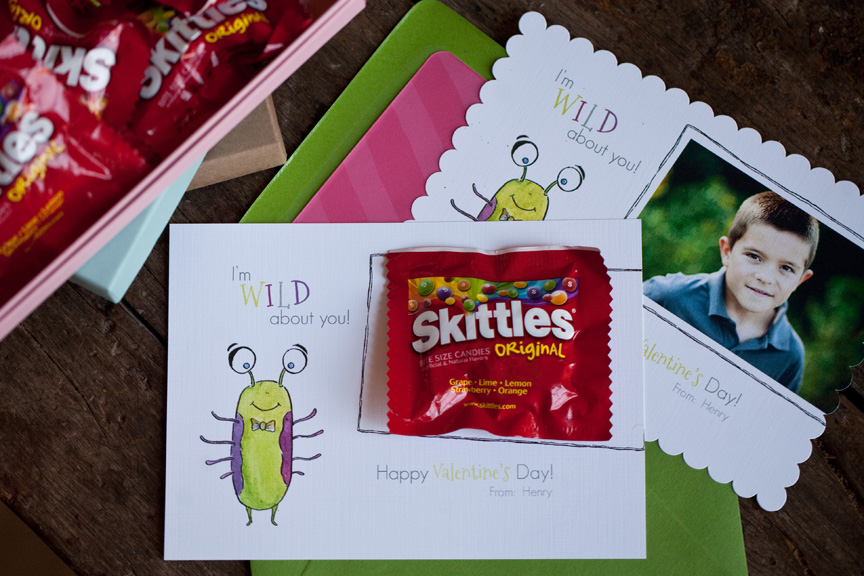 If candy isn't your thing...simply attach a fun pen or pencil to a card from the Critterkins Valentine's Day card set.