Category:
Image Boxes
› Show All
We've had a lot of requests for new image box designs and we were happy to oblige! We've added several new templates to the storefront and will be adding even more over the next few weeks. Image boxes are great for clients to store their favorite photos along with other cherished items. Below is a peek at just a few of the new designs. You can see the entire collection HERE.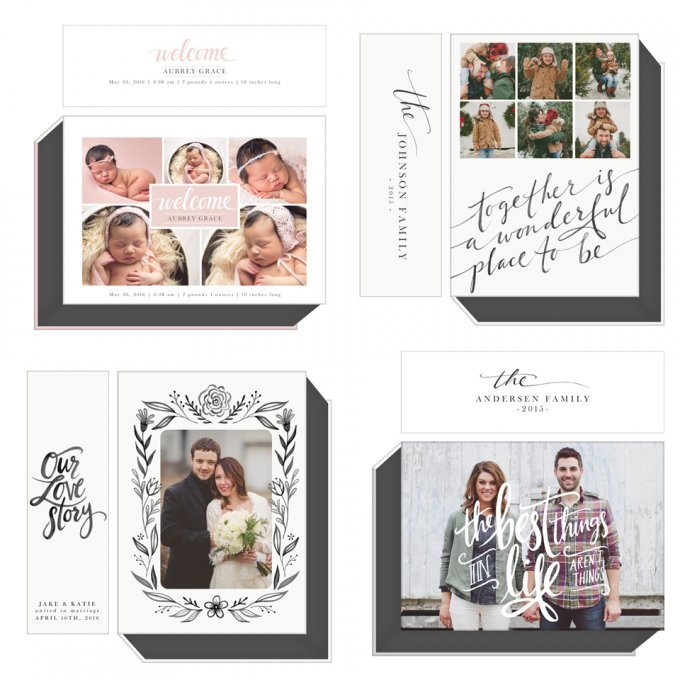 Valentine Cards are becoming increasingly popular as a way for portrait clients to send greetings to friends and family. The designs included in the charming Sweet Script and/or the XOXO Valentine Card Collections allow your clients to show off their favorite photos in style. Use the designs to create traditional 5 x 7 photo cards or as wallet sized prints for children to distribute to their classmates. The elements would also be a great addition to Valentine studio marketing pieces, timelines, Instagram photos, etc... This is a sure fire way to get people talking about your business. Each set is available at the introductory price of $30 for a limited time!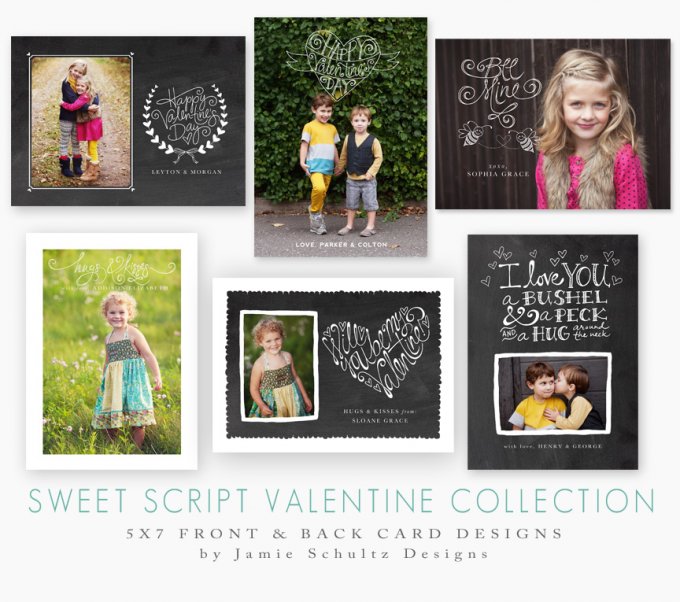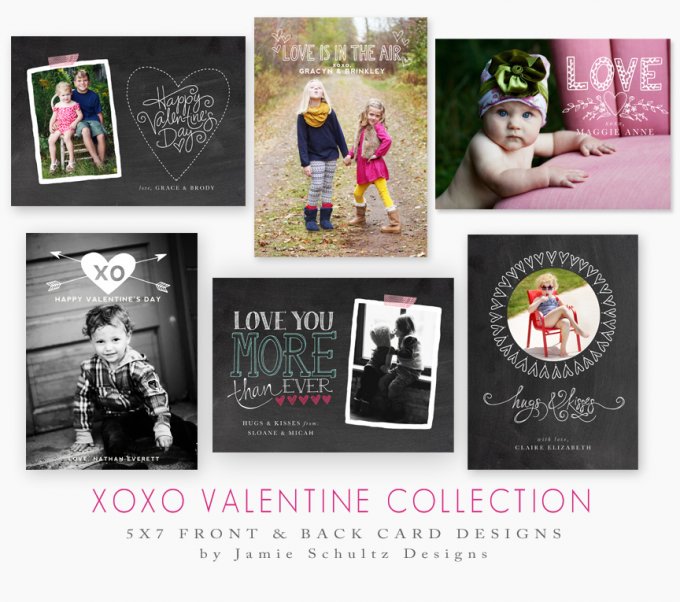 Create an heirloom product for clients using the new Welcome Banner Box Templates. I offer image boxes to my clients to store images from their session and/or keepsakes they'd like to preserve such as the hospital bracelet, newborn hat, a copy of the baby's birth announcement, and other special trinkets. They continue to be one of the most popular products we sell to newborn clients! Templates provided to fit with both MpixPro and WHCC image boxes.