Category:
Phone Covers
› Show All
Designed for most smart phones,the Oh, So Chic templates are sure to spark a smile every time your client pulls it from their bag! This would make a great client gift or a personal gift for friends and family. Custom case printing available throughGet Uncommon.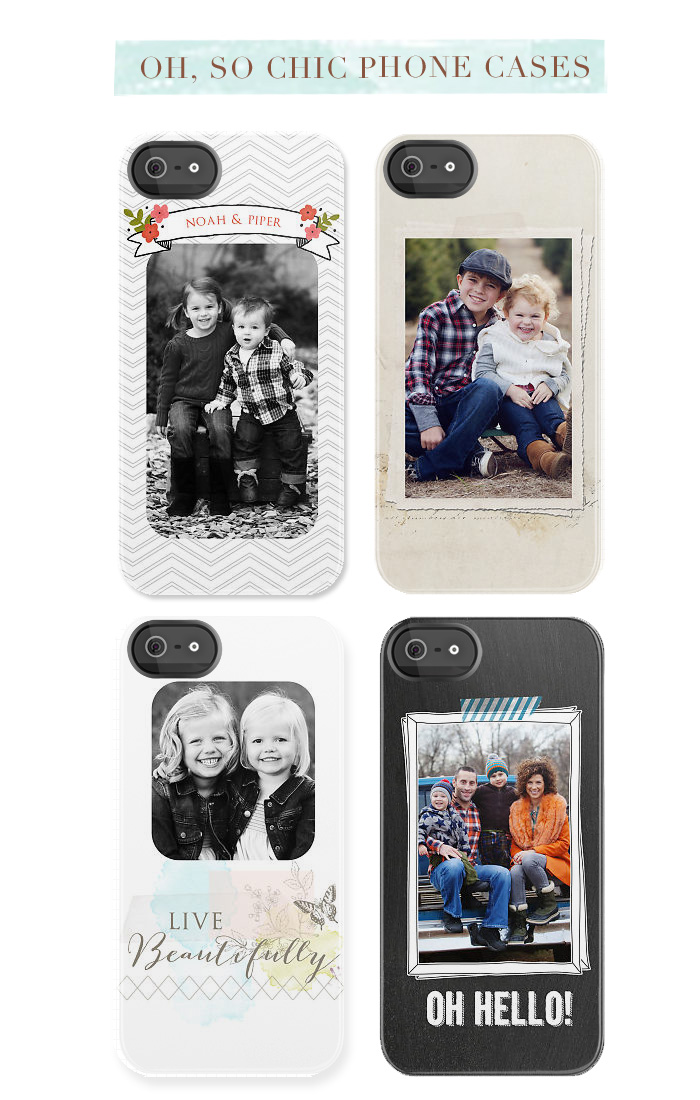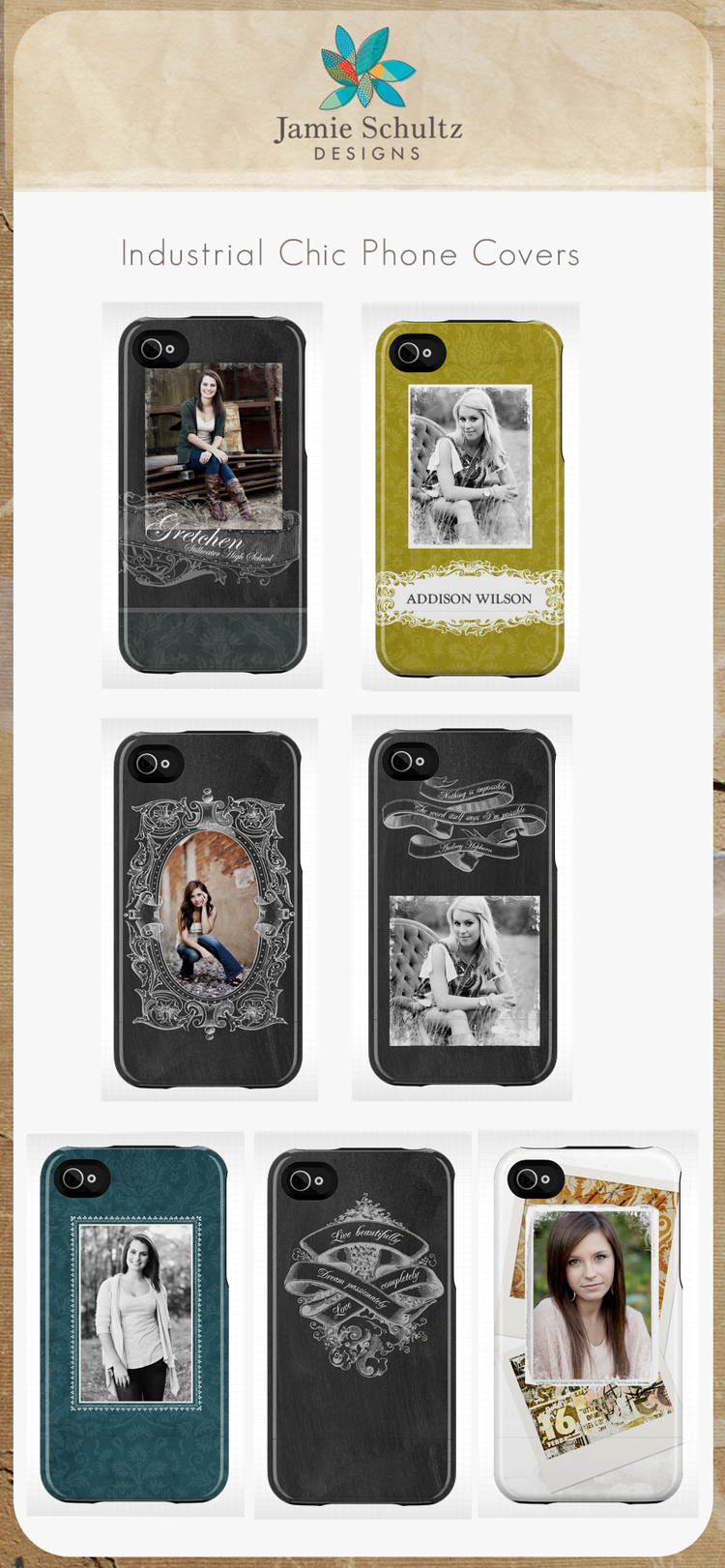 An iPhone can now be turned into a true work of art with the Industrial Chic and Contemporary iPhone templates. Each set includes 7 phone cover templates that are sure to impress, motivate and inspire your clients as they show off their favorite images as cover art on their phone. The Industrial Chic phone templates are the perfect accompaniment to the Chalkboard Cards and the Contemporary phone templates are a perfect match with the Contemporary iPad covers making them great for add-on sales or client gifts.Layered psd files allow full customization.
iPhone covers available to print through the following vendors:
1) Zazzle: Custom Speck iPhone cases are available through www.zazzle.com. These lightweight and durable hard shell cases are covered with a soft fabric for extra grip.
2) Gelaskins: www.gelaskins.com offers removable covers for protecting and customizing an iphone. Skins can be used alone or covered with a clear iPhone case.
3) GetUncommon: Hard cover scratch resistant cases at http://www.getuncommon.com/