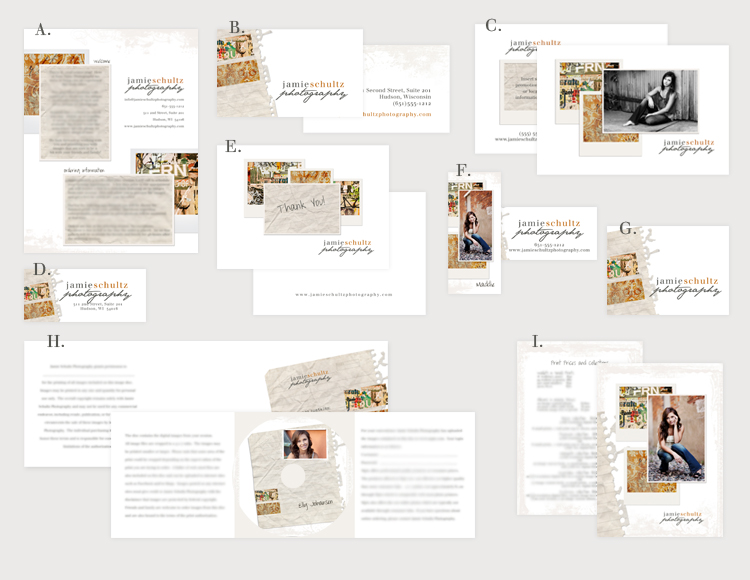 The Cover Story Marketing Kit contains the essential elements you need to kick off the senior shooting season. The design combines urban elements with a splash of bohemian detail creating the perfect combination for impressing the most discerning high school seniors.
Included in the marketing set:
A. 1- 8.5 x 11 Informational Letter (print or send to clients as a PDF document...all text included)
B. 1- 2x3.5 Business Card
C. 1- 46 Double-Sided Postcard
D. 1- 1.5x3.5 Rep Sized Sticker
E. 4x5.5 fold-open Thank You card
F. 1- 1.5x3.5 Studio Rep Card
G. 1- 2.5x3.5 Wallet Size Sticker
H. 5x5 tri-fold Digital File Folder & Cd Label (includes digital file print release text)
I. 1- 5x7 Pricing and Collection Guide
All text is included with the templates but can be modified to suit your studio pricing & policies.