'Tis the season for filling holiday card orders at Jamie Schultz Photography! Holiday cards continue to be one of my top sources of word of mouth business so I love seeing stacks of orders lined up on our packaging station ready to be delivered. My clients love sending out unique cards not available through big box stores that anyone can order. I truly believe this service is one of the reasons my clients come back time and time again. I'm sure anyone who offers holiday card choices to their clients would agree that this is just one more way we show clients that working with a professional custom photographer is worth all the investment and then some!
Since we are in the heart of holiday card season right now I thought I'd take a moment and share our top ten selling card designs so far this year: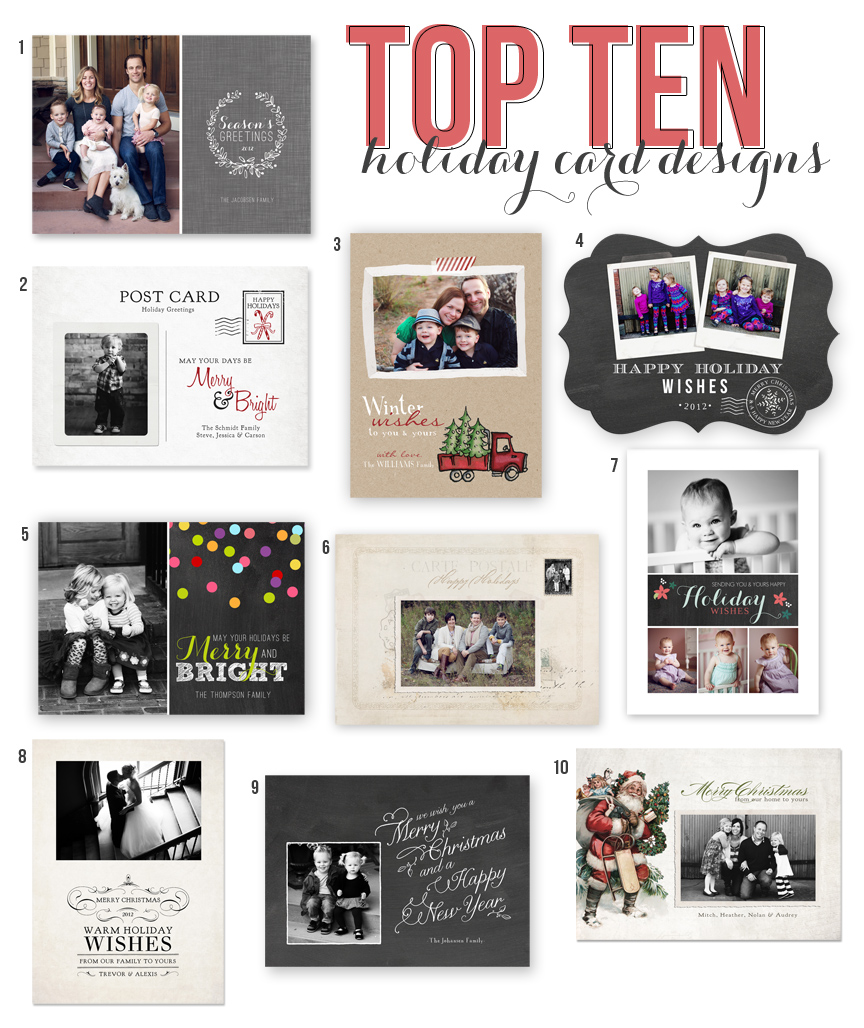 Card 1: Whimsical Wishes
Card 2: Vintage Postcard
Card 3: Christmas Cheer
Card 4: Christmas Cheer
Card 5: Very Merry Modern
Card 6: Vintage Postcard
Card 7: Bold and Bright
Card 8: Typography Collection
Card 9: Oh What Fun!
Card 10: Christmas Medley