With the recent addition of the Timeline feature to Facebook high school seniors have more real estate than ever to show off their favorite photos on their wall! The Cover Story Facebook Timeline templates allow your senior clients to do just that which means your work will be prominently displayed for all of their friends and family to see. What better way to spread the word about your business!
This set includes six templates saved in .psd format (will work in Photoshop or Photoshop elements). All text and most colors are fully customizeable although some decorative elements, such as paint splotches, may not be altered.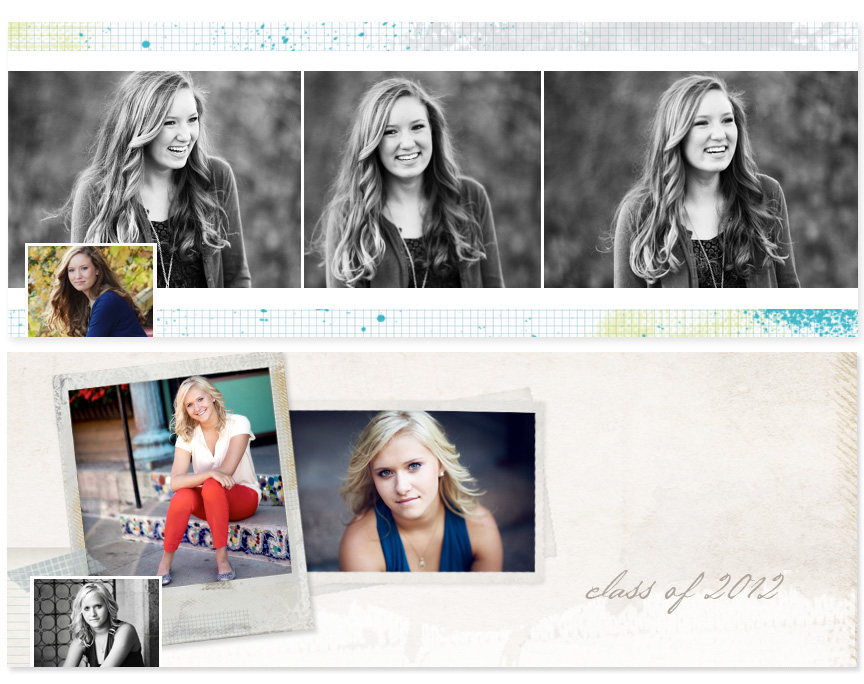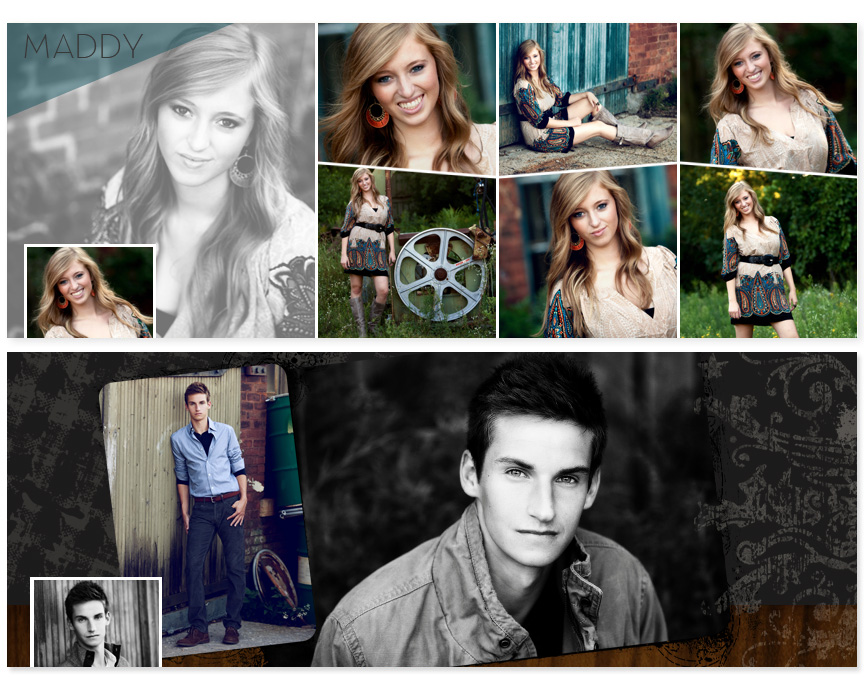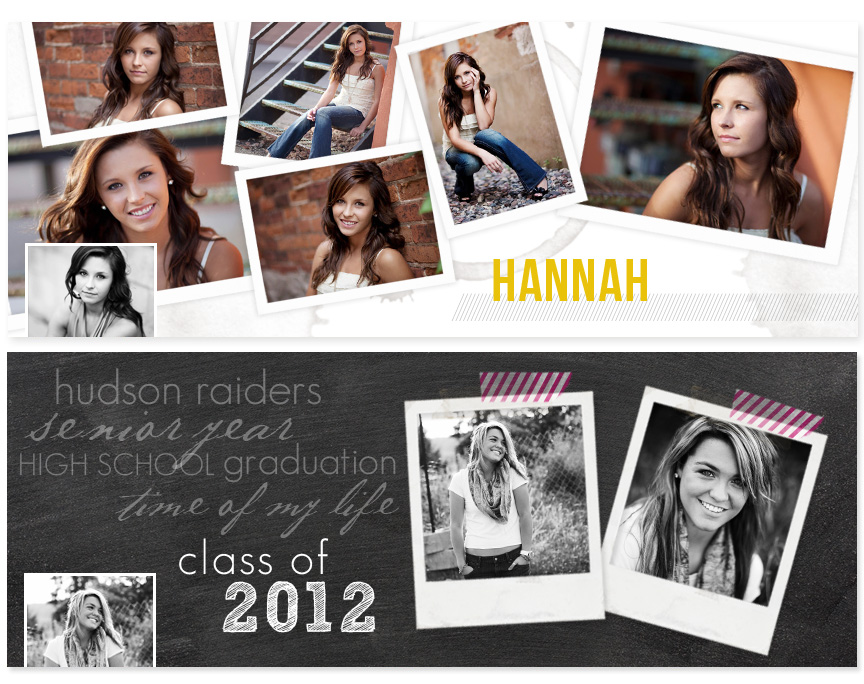 I sent a few of my 2012 high school senior clients a timeline template as a thank you for choosing me as their senior portrait photographer along with a little note wishing them the best as they head into the final few months of their senior year. I'm sure you can imagine how delighted I am to see my news feed filled with all of them changing the covers of their Facebook pages to include my images. Here's a screen capture of one of my client's pages (posted with permission, of course)!