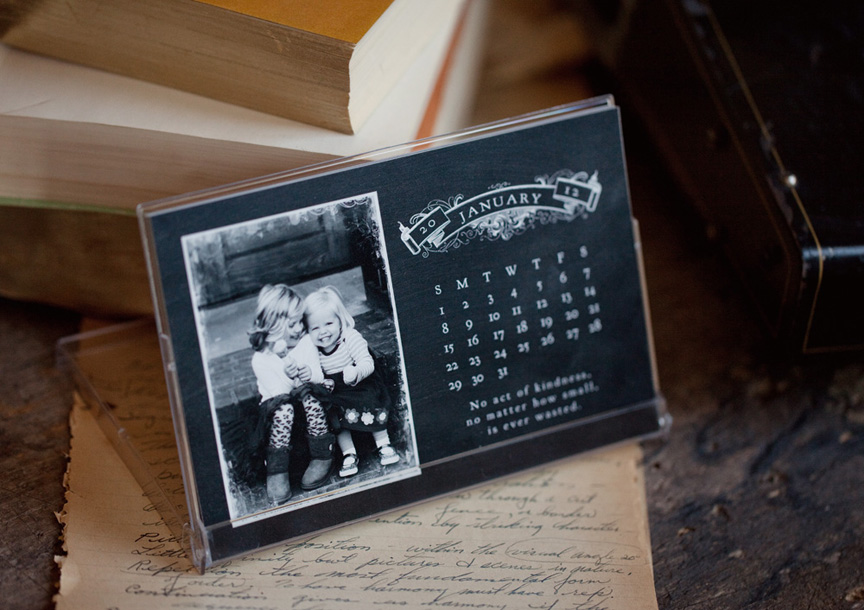 'Tis the season to be thinking of end-of-the year client gifts! This year I've been gifting a variety of products including 4x6 print calendars in a calendar case. This is a great way for clients to display images from their session in their office or in their home. All year round your client's will be reminded of their photo session with you and co-workers, friends and family can get a quick glimpse at the images you captured. This is a great way to show your clients your appreciation for their business.
We currently have two 4x6 calendar designs available. The first is the Chalkboard Calendar designed with an industrial chic flair which will surely leave a lasting impression with your clients.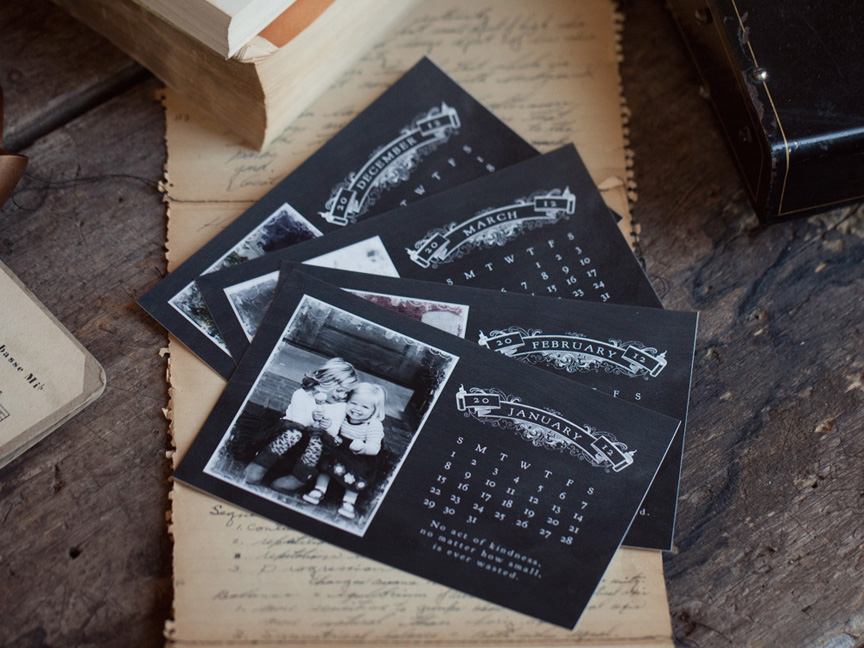 The Pen and Paper Calendar was created with nostalgic elements on a clean and simple background.