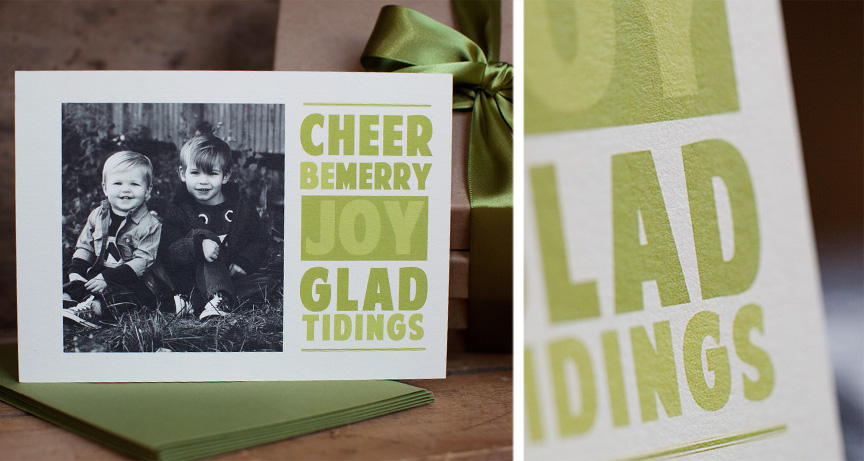 There are really no words to describe how excited I am about the new bamboo paper option available at Miller's Professional Imaging! If there are any "paper people" out there I'm sure you can all understand my delight when I learned Miller's was adding this exclusive 150# cover paper to their press department. This is by far the thickest paper I've ever found offered by any lab...combine that with the yummy watercolor-like texture and it will easily be my "go-to" paper this holiday season. Because the photos really don't do the paper justice, here is a brief description about the paper directly from the folks at Miller's:
"Miller's Premium Bamboo is a warm base, matte finish paper with a unique watercolor texture. An eco friendly fine art paper, it is biodegradable, recyclable, chlorine and acid free, and has conservation qualities that make it ideal for high-end press cards and specialty products."
I was just too excited about this paper not to share it with all of you!