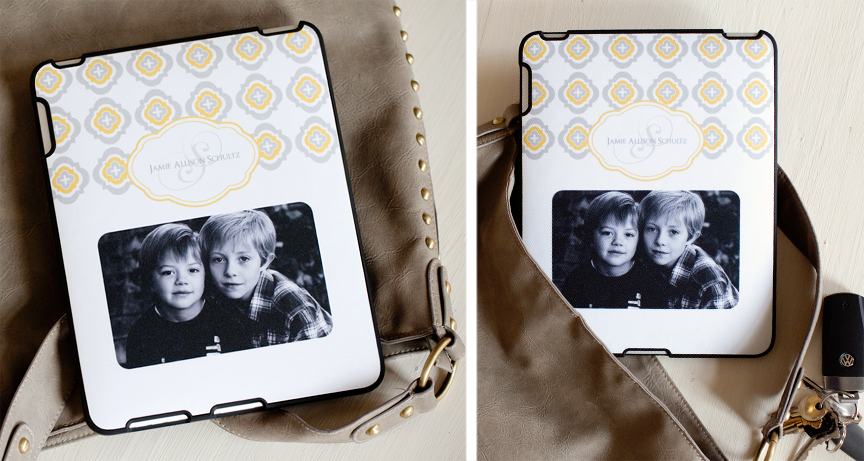 An ipad can now be turned into a true work of art with the Contemporary and Inspired iPad cover templates. These unique and modern designs will impress, motivate and inspire your clients as they show off their favorite images as cover art on their iPad.
iPad covers available to print through the following vendors:
1) Zazzle: Custom Speck iPad cases are available through www.zazzle.com. These lightweight and durable hard shell cases are covered with a soft fabric for extra grip.
2) Gelaskins: www.gelaskins.com offers removable covers for protecting and customizing an ipad. Skins can be used alone or covered with a clear iPad case available here: http://www.amazon.com/EMPIRE-Apple-Cover-Protector-Clear/dp/B003M6B4DG/ref=sr_1_7ie=UTF8&qid=1299589674&sr=8-7
3) GetUncommon: Custom hard-cover cases coming soon athttp://www.getuncommon.com/