In honor of my birthday, I'm celebrating by doing what I love most…GIVING! Enjoy this $39 gift card valid on any purchase of $70 or more. PLUS, receive all the products shown below as a FREE GIFT with purchase! Use code: bdaygift
The offer expires April 17, 2014 at 11:59 PM CST. The discount cannot be combined with other coupons/offers and may not be used on the purchase of a Member Access subscription.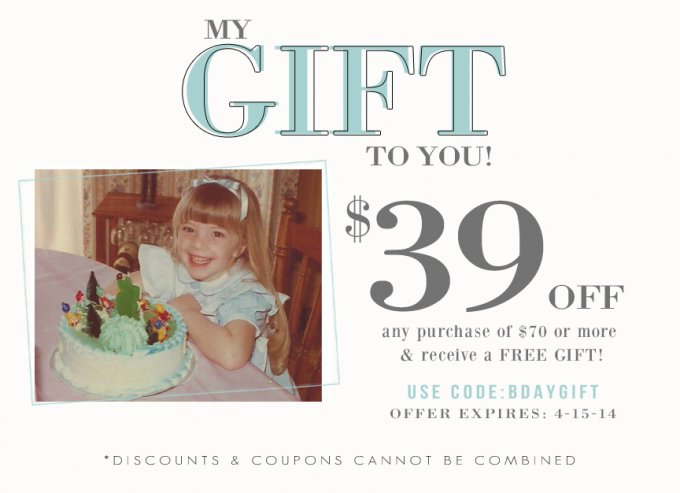 The FREE GIFT includes: the Mod Triangle 3x3 Mini Book sized to print at WHCC and Miller's/MpixPRO, a phone case, a 4 x 5.5 inch fold open Thank You Card template, The Modern Trend Overlays, and a 10x20 storyboard.