The other day I received an e-mail from someone wanting to take advantage of the Sidewalk Sale but was stuck on what to buy. She asked if I had suggestions for products she could use with her upcoming high school senior clients. A majority of my client base is seniors so I thought I'd put together a list of what I expect will be my top 5 selling products this season. In years past I've found that senior clients love a mix of social media elements (Facebook timeline covers, Instagram squares, etc…) combined with keepsake items parents can use to preserve the images from their session (books, mini books, grad cards, etc…).
Here's a peek at a few of the items I'm excited to offer my clients this year and I have no doubt these will be among my top sellers in my studio: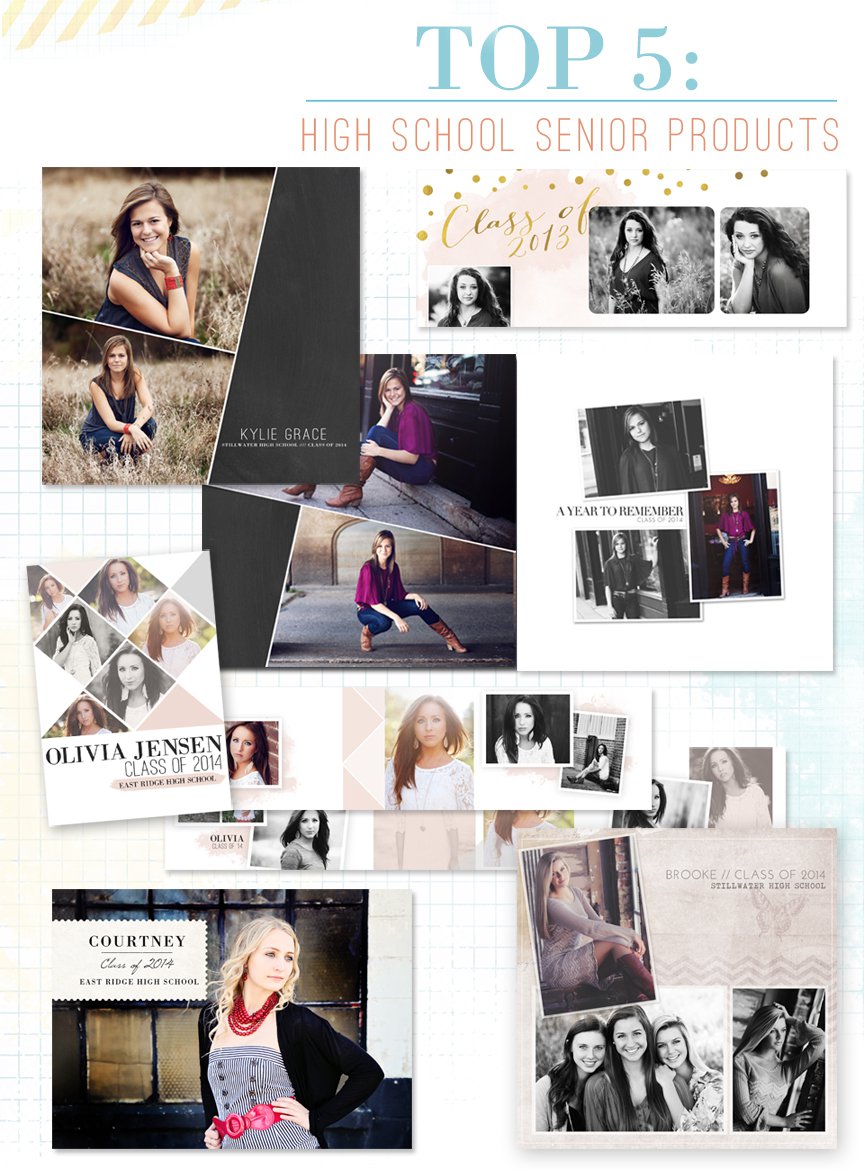 Editorial 10×10 Book, Perfectly Posh Timeline Templates, Center Stage Mini Books, Senior Elements and Overlays, Senior Print and Instagram Squares
Don't forget to take advantage of the Sidewalk Sale running through June 16, 2013! Take 40% off your order using code: sidewalk Also, any orders over $40 will receive the Mini Session Boards as a FREE GIFT with purchase!