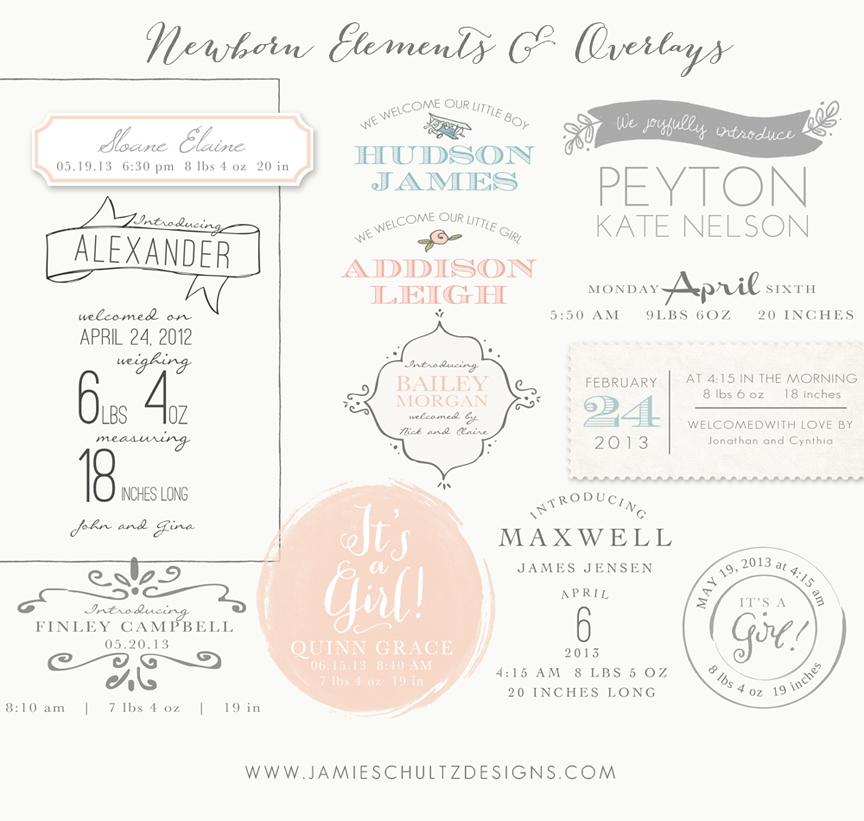 The
Newborn Elements & Overlays Collection
gives you unlimited potential for designing products for your newborn clients. These layered elements can be used to create studio marketing pieces, birth announcements, customized Facebook Timeline Templates, custom blog and print collages, image boxes, cd cases and/or usb cases, 4x8 accordion books...anythingyou'd like to create for your clients to showcase and preserve the images you captured of their little bundle of joy.
Includes:
-One 8.5 x 11 sheet with grouped elements for easy customization
- Easy-to-use layers that you can drag and drop onto your photo project
- Font List with links (some text was created as word art and cannot be altered)
PLEASE NOTE: Card templates are NOT included with this set. You are purchasing the overlay elements only.
The photos featured in the card samples compliments ofJamie Schultz Photography andJennifer Wilcox Photography.