It's my birthday this week and anyone who knows me well knows that I have always LOVED my birthday! So, in honor of my birthday I decided to have a big birthday bash here at Jamie Schultz Designs. It's true what they say that it's better to give than to receive so expect a lot of fun freebies as part of the celebration. I'll be sharing some of my favorite things throughout the week including FREE downloads, exclusive offers, and a FREE gift with purchase! Be sure to stay tuned to the Jamie Schultz Designs Facebook page so you don't miss out!
Since I'm turning 38 this week I thought it would be fun to kick things off with a 38% off coupon code! When you checkout simply enter code: happybirthday Anyone who orders $40 or more (after discount has been applied) will receive a set of six of my favorite and top-selling storyboards as my gift to you. PLEASE NOTE: The collage storyboards will be added to your account within 24-hours of your qualifying purchase!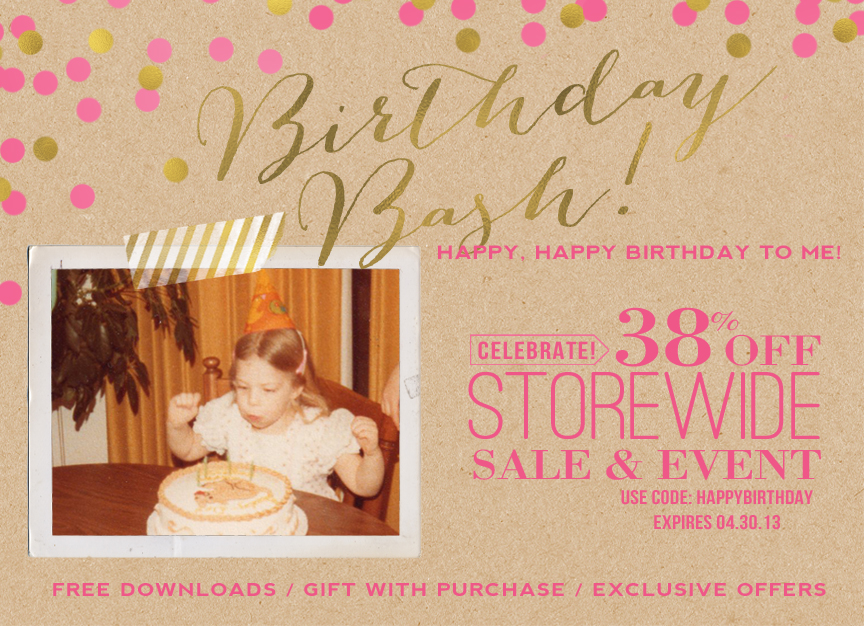 Below is the FREE GIFT with any purchase of $40 or more (after discount has been applied).