Holiday card sales generate a good portion of the word-of-mouth business I receive over at Jamie Schultz Photography so it's imperative to me every year to provide a comprehensive collection to my clients. I'm often asked how I showcase my cards to clients for them to choose a design perfectly suited for them so I thought I'd outline a few strategies below:
1) The Presentation Box: Every year I put a hardcopy sample of each card I'll be offering that season in this 5x7x200 image box. I take the box with me to each and every Fall session and while I'm photographing the kids I encourage the parents to sit and look through the cards and ask them to pull any designs that speak to them. Not only does this give them something to do while I'm working with their children, it also gives me a good idea of which card they will likely choose at their ordering appointment. While it's nice to show the card designs on-line, I've found it to be much more effective from a selling stand-point to show physical cards that clients can touch and feel! You can build your sample collection by selling your cards in sets of 24 instead of 25 (most labs sell cards in qty's of 25)...simply pull one card from each order to build your collection over time. You can also purchase sample sets from my store HERE.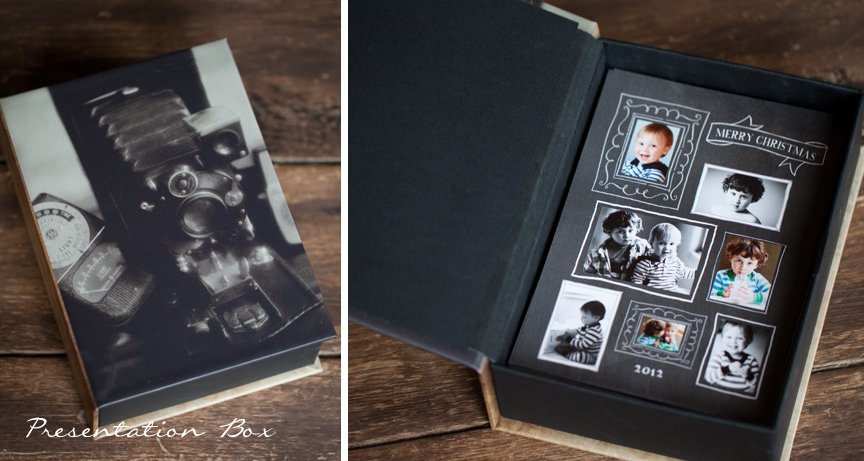 2) This year I also added a 2012 Holiday Card Collection album to my Jamie Schultz Photography Facebook page. When my clients book their session I encourage them to "Like" my business page and suggest they scroll through the album and to let me know which card design(s) they may wish to use. I've been pleasantly surprised by the number of clients who arrive for their session with a pretty good idea of which card it is they'd like to use and it's often confirmed when they see the hardcopy sample in the presentation box!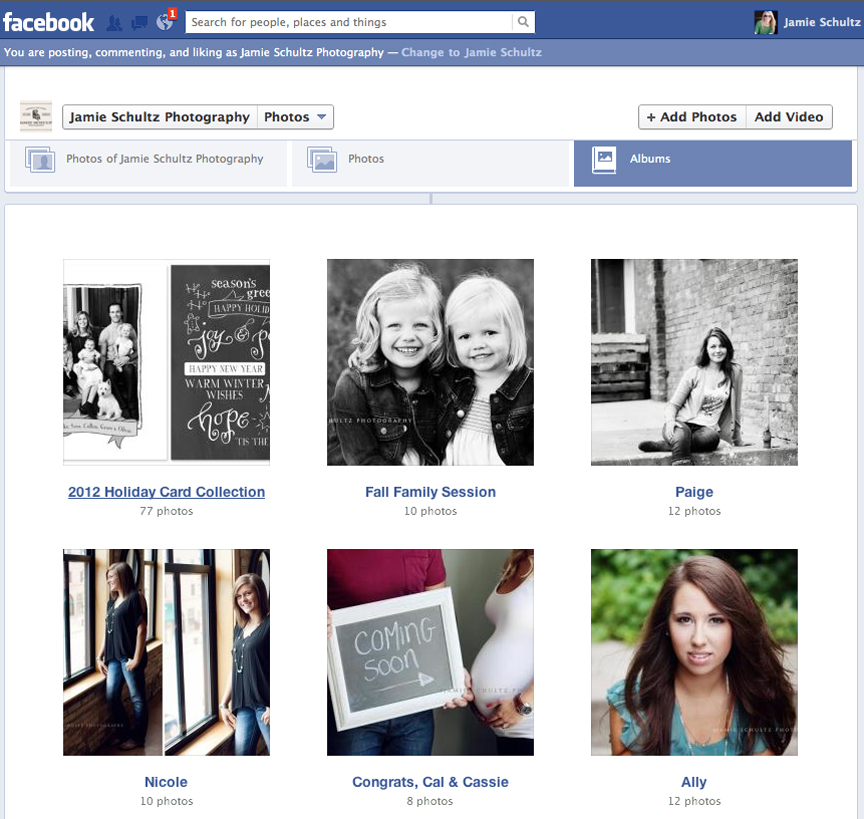 3) Pinterest is another great tool for showcasing products! I started pinning products to a board titled "The Studio" and when a client books a session I include a link to this board for them to explore. It's a nice way for clients to view a variety of products they may not have known were available! I'm finding that often times clients fall in love with certain products even before we've had their session. It's a simple way to pre-sell to clients!