The fact that I haven't updated my blog in over month is a pretty good indicator of how busy it has been here at the studio! This year has been one of the busiest portrait seasons I've had since I opened my studio 5 years ago and while I'm having a blast, I must admit that it's hard to stay up with blogging here at Jamie Schultz Designs. If you're following JSD on Facebook, you've probably noticed that I've added quite a few new products over the past month. Today I launched yet another holiday card set by popular demand! The Christmas Cheer Collection will allow your customers to send their holiday greetings in style which gives your clients one more reason to be grateful they chose to work with a custom photographer!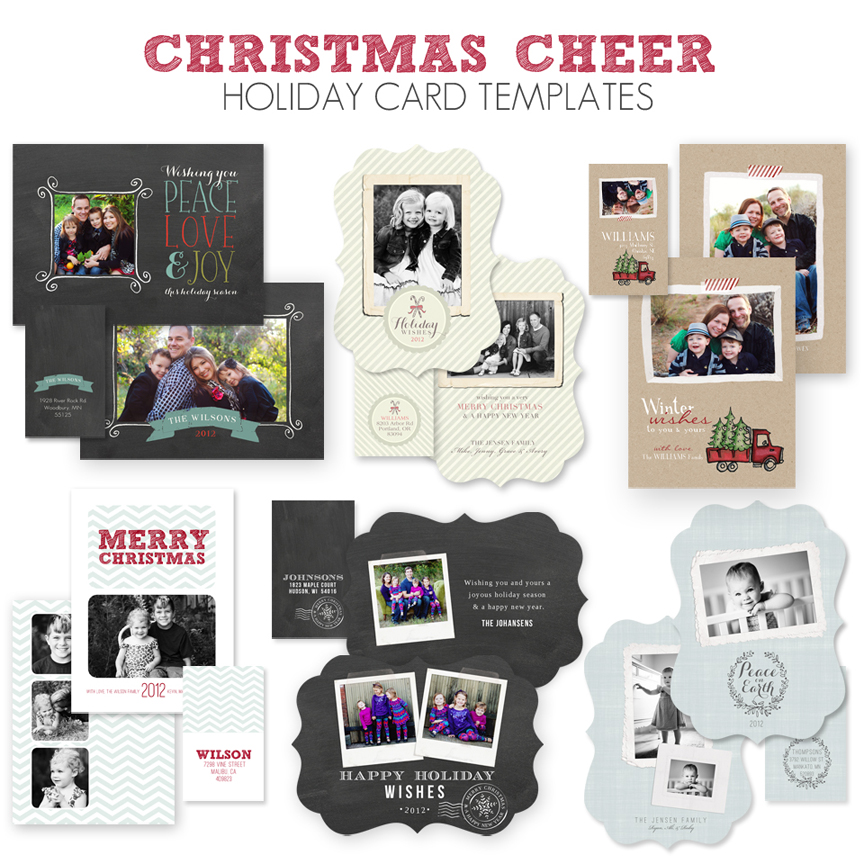 The Christmas Cheer Collection includes:


Six 5x7 Front & Back Card Designs (Three designs work well as die-cut cards)


Layered Photoshop files for customization, including color & text*


Compatible with Photoshop CS and Photoshop Elements


Font List with links to download


Complimentary 2 x 3.5 inch address label sticker .psd files to coordinate with the card designs (WHCC offers this sticker size)


ProSelect versions available upon request. Please e-mail us at customerservice@jamieschultzdesigns.com to request the ProSelect files after you've made your purchase.



* Please note that some of the decorative fonts were created as word art and may NOT be edited. In most cases I provided a hidden alternate greeting within the layers palette that can be made visible to replace the original word art if needed. The colors of the custom artwork cannot be changed.