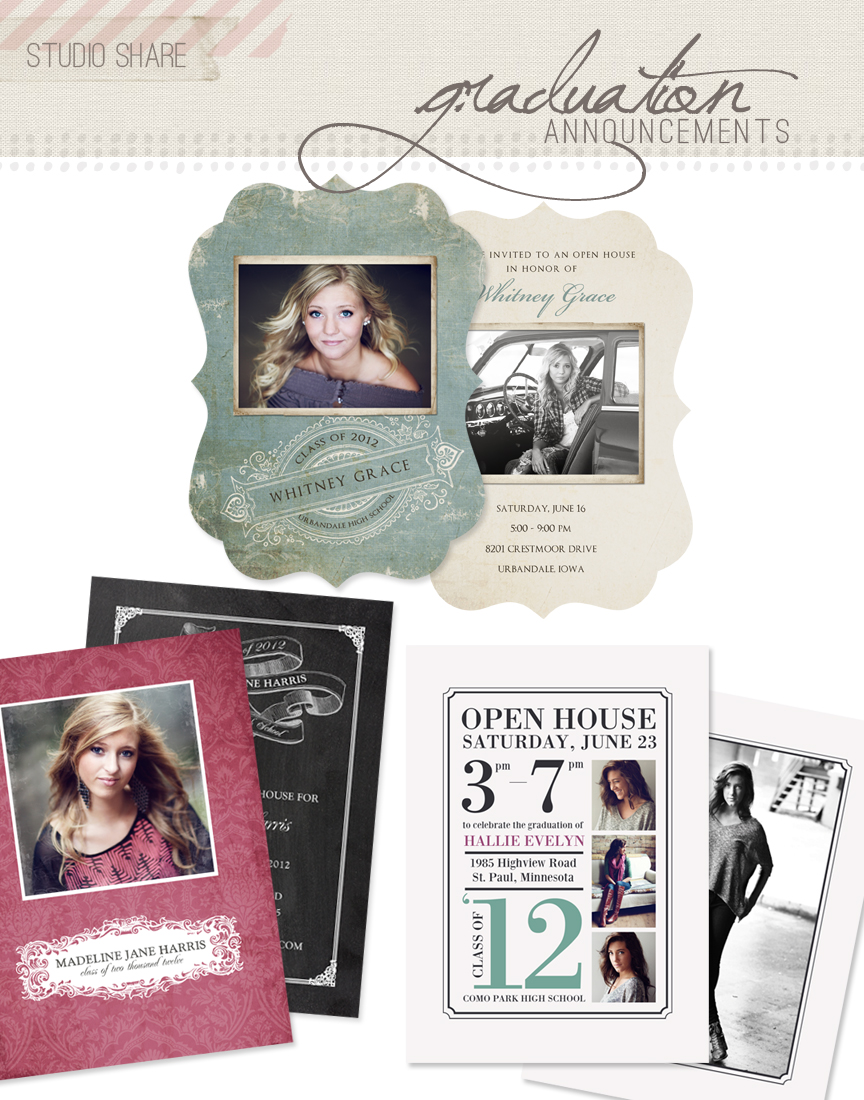 Last month I ask my Facebook fans what they wanted to see more of here on the blog. Several people mentioned wanting to see more posts about how I use various products in my own portrait business. Right now my office manager and I have been hard at work filling graduation announcements orders for Jamie Schultz Photography clients so I thought I'd share them with you. Above you can see a few of the cards we put together this week using the Senior Couture Die Cut Card template, the Chalkboard templates, and the Billboard Card templates. What I love about these is that they almost always lead to a tremendous amount of word of mouth business for my studio. I know that once these leave my studio I'll start getting calls from soon-to-be seniors eager to book their session!
If you're not already following Jamie Schultz Designs on Facebook, I would encourage you to do so. Over the summer I'll be posting some exclusive offers for Facebook fans and you'll be the first to hear about new product launches!
Also, if you have images or sample jpegs of products you've created with my templates we'd love to see them. If I post your images on the blog you'll receive a $75 gift card to Jamie Schultz Designs!!